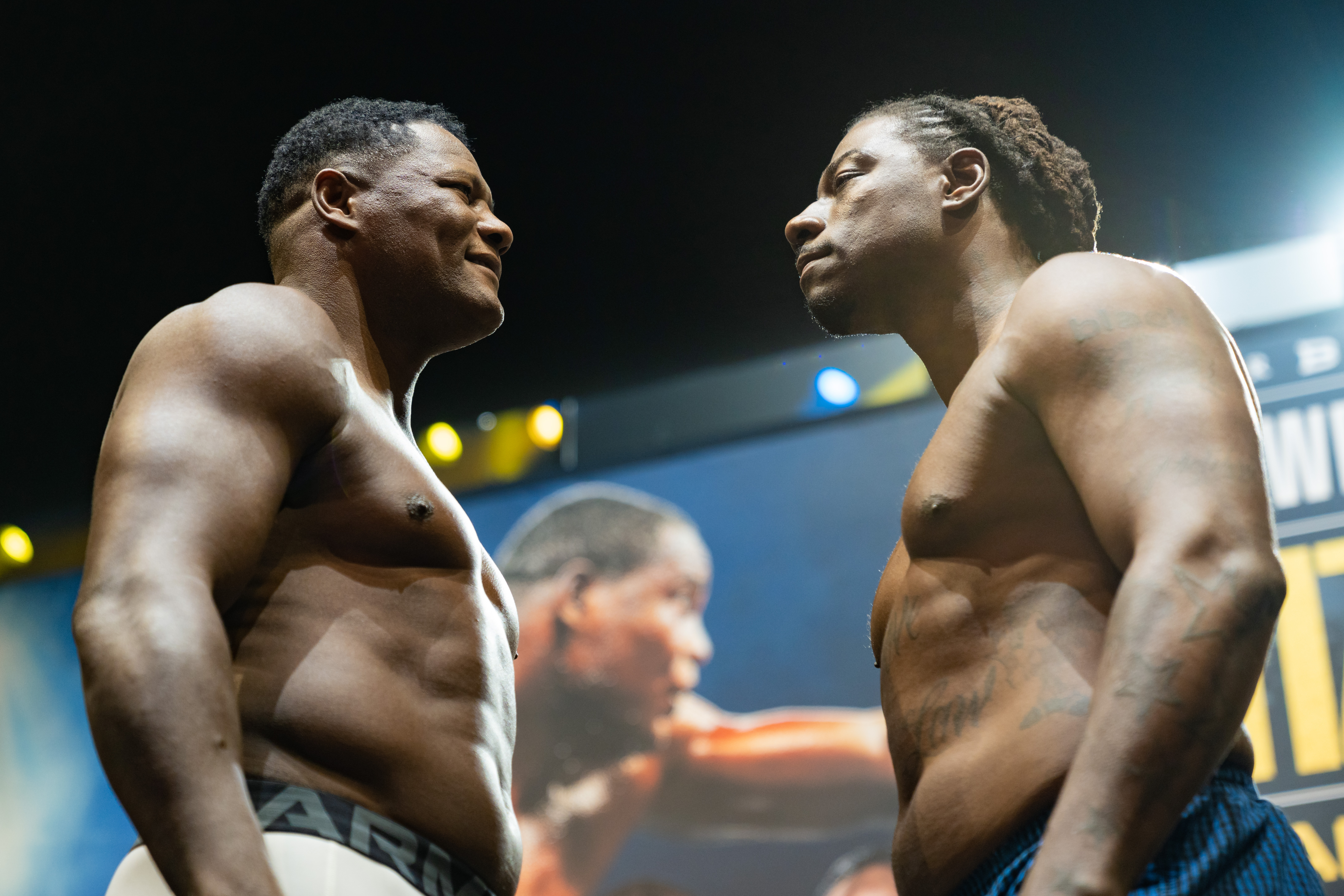 Ring in 2022 with heavyweight action, as Luis Ortiz and Charles Martin fight for glory and a potential title opportunity. The two heavyweights will be fighting one another inside the Seminole Hard Rock Hotel & Casino in Hollywood, FL. This card will feature a number of heavyweights looking to impress right away.
Ortiz, a former title contender, made his pro debut in 2010 and at one point had 12 fights in a row end via some form of knockout. Facing Deontay Wilder twice for the WBC Heavyweight Title, Ortiz looked strong until he was knocked out in the later rounds both times. He is looking to increase his win streak to two after his last fight, a KO win against Alexander Flores in November 2020.
Martin, a former IBF Heavyweight Champion, is 5-1 in his last six fights and is on a three-fight win streak. His last win was via TKO against Gerald Washington in February 2020. A win against Ortiz could propel him back to title contention and avenge a loss he had against the now-former champion Anthony Joshua.
Sporting News is tracking live updates and highlights from the Ortiz v. Martin fight card.
Luis Ortiz vs. Charles Martin start time
Date: Saturday, Jan. 1
Time: Prelims: 5 p.m. ET; PPV main card, 8 p.m. ET
The main card for Ortiz vs. Martin is scheduled to begin at 8 p.m. ET, with the two fighters expected to enter the ring around 11:15 p.m. ET. The timing of the main event could change depending on the length of the undercard fights. The prelims are scheduled to begin at 5 p.m. ET on Fox.
How to watch Luis Ortiz vs. Charles Martin
U.S.: Fox NOW app, FITE.tv and FoxSports.com
Fox PPV/FITE.tv price: $39.99
The Ortiz vs. Martin pay-per-view main card is available in and out of the U.S. on the Fox NOW app, FITE.tv and FoxSports.com. The PPV portion of the event will begin at 8 p.m. ET. The earlier fights, however, are viewable live on FOX around 5 p.m. ET. Ortiz vs. Martin will cost fight fans a generous $39.99.
Ortiz vs. Martin fight card
Main card
Luis Ortiz vs. Charles Martin; heavyweights
Frank Sanchez vs. Carlos Negron; heavyweights
Jonnie Rice vs. Michael Coffiel; heavyweights
Gerald Washington vs. Ali Eren Demireze; heavyweights
Viktor Faust vs. Iago Kiladze; heavyweights
Prelims
Frank Martin vs. Romero Dun; lightweights
Geovany Bruzon vs. Lenier Pero; heavyweights