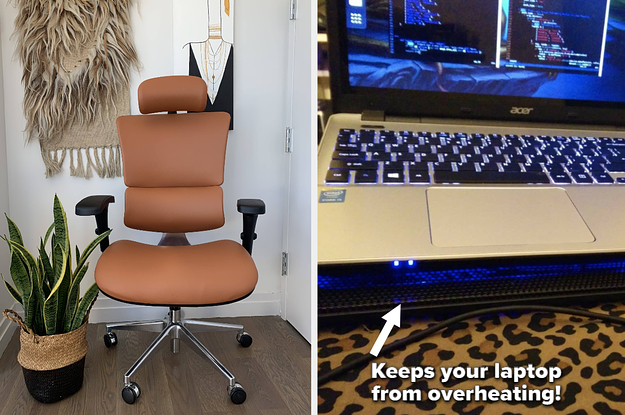 You can use this with any Mac, PC, and Chrome laptop that's between 13 and 17 inches. It attaches with magnetic device-safe metal plates, so you can move it around from room to room. Plus, you can rotate the display to customize it to fit your workstyle perfectly.
Promising review: "This product is worth the money. Because I'm working from home now, one laptop screen just isn't cutting it. Sure, I can hook my laptop to my TV, but then I'm stuck working in a room that isn't necessarily conducive to being productive. The SideTrak is lightweight, easy to adhere to my MacBook Air (and I didn't have to remove the protective case), and easy to set up. This was a great early Christmas present!' —AJ Jones
Get it from Amazon for $299.99 (available in two colors).