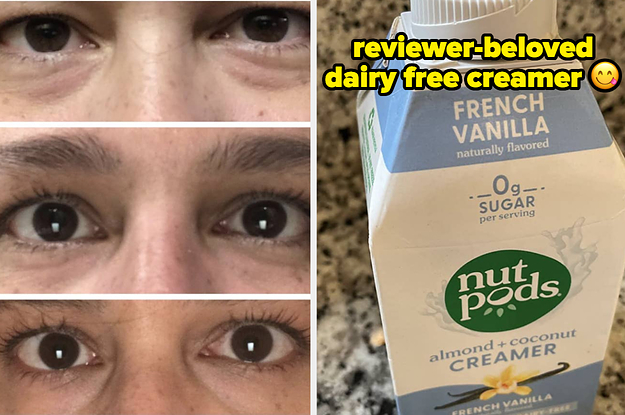 This mask has the approval of a *ton* of runners and athletes in its reviews, but also runners IRL. I run in Central Park four days a week and I am constantly seeing other runners in this mask. I have two of them in my own run rotation, and I'm impressed not only by how well they stay in place and don't get over-sweaty and gross on long runs, but by how well they wash up and maintain their shape. The straps are super soft on your ears, too. I've gotten to used to straps chafing on longer runs that I was surprised by what a difference this made. A lot of reviewers also swear by these for long trips on planes, since they're so comfy. I gifted one of these to my dad for Christmas, too, and it's his go-to for walks and errand running. It's just an overall easier mask to breathe in (while still maintaining a tight fit and keeping the people around you safe!).
Promising review: "This is unquestionably the best mask I own. I've tried lots of different ones. This is the only one which is tolerable to wear all day. It's about as comfortable as a mask can be, the ear loops are thin and light (no stitching) so they don't pull my ears much and don't irritate. The thickness is appropriate, but doesn't interfere with air flow. It's easier to breathe in this mask than most. It's pricey, but well worth it. I use it for exercise and even more importantly, I also wear one all day at work. I highly recommend it." —Marnie Van
Type Of Fit: Around the ear loops
Pocket For Filter: No
Fabric Type: Iso-Chill fabric
Shipping Time: Standard shipping
Get it from Amazon for $19.99+ (available in four sizes and ten colors; for reference, I'm wearing the Small-Medium above).