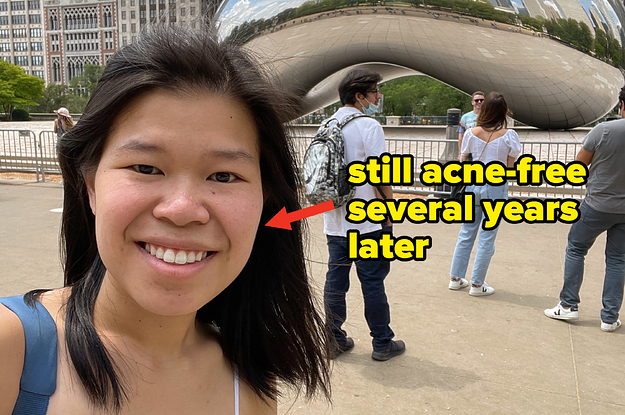 The first few months, I was worried because I wasn't seeing any improvement. I still had my regular acne plus extremely flaky, dry skin — so there was no way I could cover up my pimples without looking like cracked leather. About four months in, though, I started to see some positive first signs.
It's also worth noting that I had to change my skincare routine during my course of treatment. Pre-Accutane, I used face cleansers meant for oily skin, but once Accutane reduced my oil production, I shifted to Cetaphil's gentle skin cleanser and have used it ever since.
Once the four-month mark hit, my skincare routine shortened to daily face cleansing and moisturizing. I no longer spent excessive time using concealer to cover up pimples, and my face's oil secretion finally leveled out so it wasn't so dry.