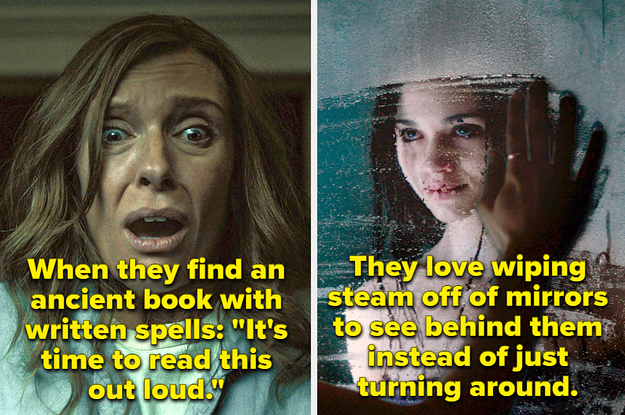 "People in horror movies love wiping steam off of mirrors to see behind them instead of just turning around."
If you're someone who's watched a lot of horror movies, then you've probably noticed some very common tropes over the years.
And a lot of these common tropes involve people doing questionable, often stupid, things — gotta have some ~drama~ right? Well, you're not the only one who's noticed, because people on Twitter have called out a lot of these annoying things over the years and, honestly, good points were made. Check it out:
3.
5.
11.
Loved what you read? Why not give these funny (and smart) Twitter users a follow!
TV and Movies
Get all the best moments in pop culture & entertainment delivered to your inbox.