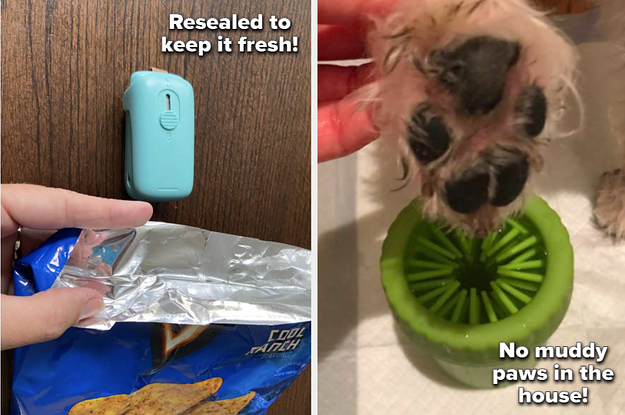 OK, I know that's not how it works, but doesn't it feel like that's how it works sometimes??? This absorbs ethylene gas that would otherwise ripen your fruits and vegetables. It's safe to put in the fridge or even in a fruit bowl. Each packet lasts three months.
Promising review: "These REALLY work! We have to move them away from our fresh fruit so it would ripen! My produce is lasting at least three times as long without spoilage. This is a great product, and I have already bought many as gifts. They don't seem to work on tomatoes, but they are great with bananas, apples, kiwi, pears, grapes, plums, peaches, lettuces, mushrooms, and many more fruits and vegetables." —Jacki
Get it from Amazon for $19.99.