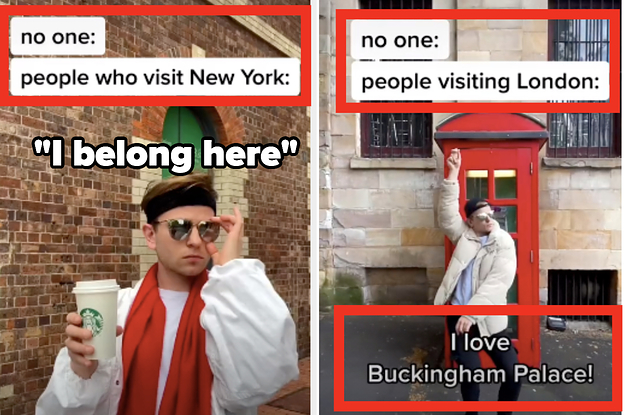 This is literally me every time I've been to LA.
Pavel Grozdov has been all over my TikTok "For You" Page lately.
The Russian-born, Australia-based content creator has gone viral multiple times for his "no one" x "me" format, which honestly he has nailed.
But it's his videos poking fun at people visiting popular cities that really, truly have me laughing.
We all literally know someone like this:
Like, I've felt and done most of these things when I visited there.
Anyway, I just really like these videos and truly can relate to them. You can follow Pavel on TikTok here!
Sign Up For The Bring Me! Newsletter!
The latest travel tips, off-the-beaten-path experiences, and inspiration delivered to your inbox.